Proven, Service Oriented Web Hosting
Our hosting sets a new standard for customer service and tackles problems no one else cared to solve. It is built on proven platform that is simple to use, affordable with increased power, flexibility, and control.

Simple to Use Professional Features
We have integrated key features and built tools that make it a breeze to run your websites. Our ClopudLinux + LiteSpeed + cPanel powered web hosting is easy, powerful, affordable, and unbelievably fast.
Low Latency, Premium Global Network
Only data centers offering the best networks are selected and utilized for our hosting. Our servers are housed across multiple countries. This ensures that your website is delivered across continents at route optimized speeds.
Scalable & Easy to Use Web Hosting
Scale as you need, start small and pay less. No commitment required. Our hosting platform is configured to be fully scallable on the fly to allow you to add more resources as you need, with zero downtime without impacting any service.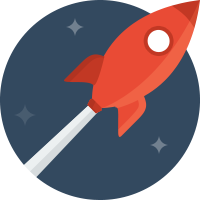 Optimized Web Server & PHP Service
We run a custom configuration for the server and PHP which is only available through our service. We fine tuned it over the years, which serves pages faster and allows to handle more traffic to and from your websites.

No Overselling or Overcommitting
When you sell more than you actually have, is called overselling. Majority of hosts are focused on sales & oversell. We do not. We are focused on service. Our hosting guarantees the resources & performance you paid for.

Everything You Need Comes Bundled
Web hosting comes with daily backups, migration, security suite, SSL certificates, MailChannels, SpamExperts, Cloudflare, multiple PHP, MySQL, MariaDB, ionCube, Zend, GD2, cURL and more. Perfect to run WordPress or database driven sites.

Fully Monitored & Managed Hosting
Experienced engineers fully manage & monitor your web hosting. We also proactively monitor the servers which host your websites to ensure they are always accessible and delivering high performance and uptime consistently.

Ultra High Performance Platform
Our web hosting platform is engineered with the fastest Intel Xeon processors, performance optimized SSD drives and premium bandwidth. All you need to do is upload your website and your website speed will be instantly supercharged.