Softaculous One Click App Installer Demo
Softaculous is provided to all web hosting customers for free and can be accessed from the cPanel dashboard within your web hosting account. What's more, Softaculous allows our customers access to the most proven software scripts, with fast updates and literally hundreds of scripts to choose from and demos for each software, too. Read more about Softaculous and its features.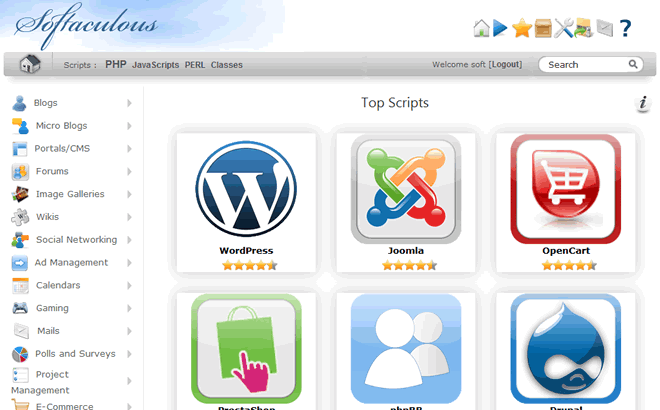 Softaculous includes CRM software, Content Management Systems such as WordPress, Joomla and Drupal, customer support software, photo galleries, ad management software and many more. Whether you want to build a solid online store, or an online community for family, friends or for hobby enthusiasts, Softaculous has everything you need and it will allow you to get start in just one simple step.
User Demo (For Shared Hosting Users): Click to launch
Admin Demo (For Server Admins): Click to launch
List of Available Scripts: Click to launch
Demos for Scripts: Click to launch