Fast Servers
High Frequency Compute
Redundant NVMe Storage
WordPress Ready
Optimized for Performance
1-Click CDN and LSCache
Fully Managed
Proactive Server Monitoring
99.9% Uptime, 24/7 Support
You Are Safe
Offsite Backup, SSL
IP Blacklist Protection
LiteSpeed Cache
Comprehensive Optimization for WordPress and Other CMS
LiteSpeed Cache for Ultimate Optimization
LiteSpeed Cache is a highly flexible website optimization solution that works seamlessly with QUIC.cloud CDN. It dramatically reduces page load times and handles traffic spikes through intelligent server-level full-page cache, image optimization, and page optimization techniques. It can cache dynamic content like shopping cart items and logged-in member pages by leveraging ESI.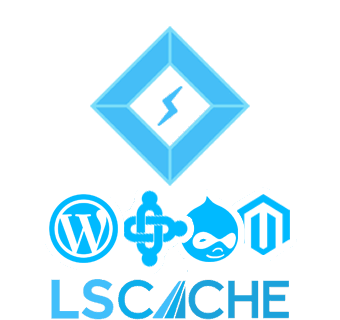 Page Speed Acceleration
LiteSpeed Cache is a powerful and flexible server-level full-page cache built directly into LiteSpeed Web Server. It turbo charges your website, optimizes performance, and improves PageSpeed scores with little to no configuration required.

Cache Dynamic Content with ESI
ESI creates dynamic fragments to cache dynamic content privately, such as shopping cart items & user preferences in WooCommerce & other shopping carts. It does not need any round trip requests to the server, saving time and boosting website speed.

Page and Image Optimization
LiteSpeed Cache reduces image size, clears CSS bloat, minifies CSS, JavaScript, and HTML, and converts images to WebP format to improve page load times. It saves time by prioritizing the media necessary to fill the current viewport.
Cache Plugins for Popular Web Apps
LiteSpeed Cache is designed to automatically optimize your website performance. Its cache plugins are highly customizable, packed with cutting-edge features, and require little to no configuration, which makes them the ideal solution to speed up your web applications.

WordPress

Magento

Joomla

PrestaShop

OpenCart

Drupal

xenForo

MediaWiki

Laravel

Shopware

CS.Cart
Key Features
Server-Level Full-Page Cache
Intelligent Cache Management
Browser Cache Support
Automatic Optimization
Better Handling of Traffic Spikes
Native Plugins for Popular CMS
eCommerce Support
WooCommerce Support
Dynamic Content Cache
Edge Side Includes (ESI)
Private Cache
Tag Based Smart Purge
Image Optimization
Page Optimization
CSS/JavaScript/HTML Minification
CSS/JavaScript Combination
Lazy Load Images
Database Optimization
QUIC.cloud CDN Integration
Cloudflare CDN Integration
Cache Crawler
HTTP/2 Push
Guest Mode
Stale Cache
One Stop Optimization Solution
LiteSpeed Cache is easy to use and highly customizable but packed with many powerful optimization features. Unlike other cache solutions, it is built directly into LiteSpeed Web Server. Cache plugins are available for WordPress, Joomla, Magento, and other popular web apps. You will not need another optimization plugin after using LiteSpeed Cache.

Ultimate Optimization
LiteSpeed Cache's advanced full-page cache and optimization features automatically employ the best practices to your website to achieve a high Page Speed score. It boosts page load time and allows an exceptional user experience.

QUIC.cloud CDN Integration
QUIC.cloud integrates seamlessly with LiteSpeed Cache, and can serve both static and dynamic content of your website from its edge servers. It speeds up your website by serving content from locations that are geographically closer to your visitors.

Cloudflare CDN Integration
LiteSpeed Cache has native support for Cloudflare. By default, it does not cache dynamic content. But it has more nodes than QUIC.cloud. It can be used to serve static content while leaving the dynamic requests for QUIC.cloud to improve page load times.

Native HTTP/2 Push
HTTP/2 Push reduces the number of requests needed to load a web page by sending the included CSS and JavaScript files when the page is initially requested, without waiting for a separate request. Fewer requests speed up page load times.

Browser Cache Support
Browser cache speeds up page load times by storing static content locally on the browser. It is faster and takes fewer requests to load a web page when an image is pulled from the device's local storage than transferring it across the internet.

Private Cache
Private cache allows privately caching publicly uncacheable pages. When the content is pertinent only to the user who requests it, i.e., logged-in user pages, it creates a private cache of the page accessible only to the user, barring public access.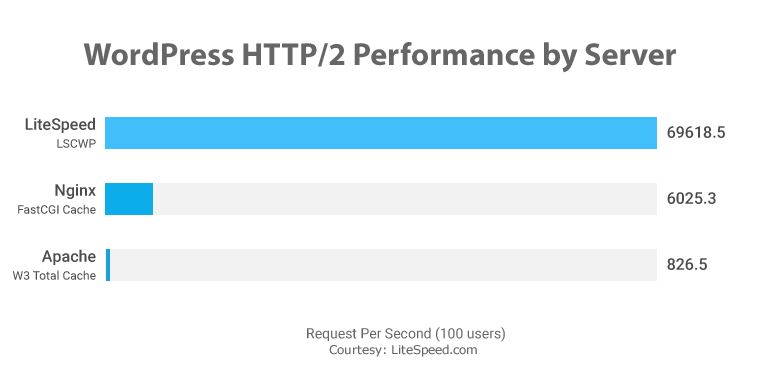 All-in-One WordPress Optimization
LiteSpeed Cache for WordPress provides robust performance optimization that is impossible for other solutions to replicate due to its native integration into LiteSpeed Web Server - a feat unique to LiteSpeed.
It is the only optimization solution you need to speed up your WordPress websites. You can supercharge your WordPress websites within minutes by enabling LiteSpeed Cache.
Cache plugins are easy to use but highly customizable and integrate with QUIC.cloud and Cloudflare CDN.
Software and Partners

Low Cost Domains & Free WHOIS Privacy
Register domain names with free WHOIS Privacy, Domain Theft Protection, and Email Forwards!
We use cookies to enable essential site functionality, remember your preferences and repeat visits, and analyze our traffic. By clicking "Accept", you consent to our use of cookies. Learn more.
Accept