Fully Managed
Proactive Server Monitoring
99.9% Uptime, 24/7 Support
Premium Features
CloudLinux, LiteSpeed
Free SSL, MailChannels
WordPress Ready
One Click Auto Installer
LSCache for WordPress
You Are Safe
Daily Remote Backup
WAF, Malware Scan
Open-Xchange Email
Abundant Storage | Inbuilt Virus Protection | Works on Mobile and Tablets
Robust Solution Designed for All Businesses
99.9% Uptime SLA. 25 Day Money Back Guarantee. Additional 15% Discount on Yearly Billing
Open-Xchange email is a one stop platform that combines email, calendar, contacts, files, and much more, helping users regain control over their digital interactions, at work and at play. It is designed to ensure scalability, high resilience and service uptime, along with a complete suite of features to enhance productivity and streamline day to day business activities. It can be an ideal solution for small and medium sized businesses that demand reliable email services, better connectivity, collaboration and mobility at affordable rates.
Abundant Storage + Backup
Up to 25GB email storage + 5GB file storage that is built around NetApp's FAS3240, a shared storage device with a 99.999% uptime. Our storage architecture ensures that your data is always safe and always available.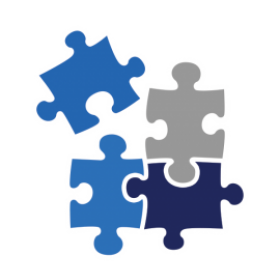 Collaboration - Calendar, Contact, Task
Manage contacts, create to-do lists and keep track of all your meetings in one place with OpenXchange's productivity tools. Sharing data has never been easier. It's the perfect way to collaborate business on the web.

Mobility Via Push Enabled Technology
Connect to your mailbox using any mobile device. Let your user's connect with their device's default app on Symbian, iPhone, Android or Windows. Give them the privelege to access their collaborative mailbox on the go.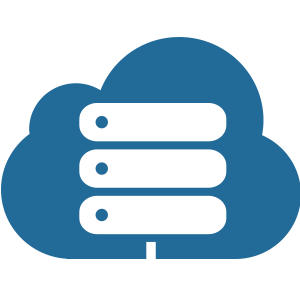 Cloud Drive & Document Editing
In addition to the email storage, you get 5 GB storage as cloud drive. It is compatible with MS Office and OpenOffice and can be used for realtime document editing, file sharing or syncing with your mobile or PC.

99.9% Uptime, Spam & Virus Protection
Our high-end NetApp mail storage guarantees zero data loss and redundancy, along with 99.999% network uptime. Advanced anti-virus technology secures your inbox, ensures that you are protected from downloading malware or virus.

Social Media in Your Inbox
The social capabilities in email suite enables you view Twitter, Google+ feeds in your Inbox, to communicate with your private and professional contacts via one platform, and to send and receive emails from any email account.
Business Email
5 GB Storage Per Mailbox
Your Own Domain Name
Cloud Powered
Email Delegation
Mailing List, Auto Responder
Webmail, POP, SMTP, IMAP
Calendars, Contacts and Tasks
Appointment Management
To Do Lists, Alerts & Reminders
Standard iCal Support for Calendars
Inbuilt Virus Protection
Intuitive and Responsive Design
Symbian, iPhone, Android, Windows Support
Social Media Integration in Your Inbox
Powerful SPAM Guard
Automatic Backup
Additional Storage Available
99.999% Uptime & Security
Free Email Migration
Enterprise Email
All Features of Business Email
25 GB + 5 GB Cloud Storage Per Mailbox
Shared email accounts
Send and receive faxes via VoIP
Personal, shared and public calendars
Shared and private appointments
Personal, shared and public address book
Shared and private mailing lists
The Infostore - cloud based storage solution
File and folder sharing
Synchronization clients for Mobile & PC
Online document processing and collaboration
Realtime document & Spreadsheet editing
Compatible with MS Office and OpenOffice
Powerful SPAM Guard
Automatic Backup
Additional Storage Available
99.999% Uptime & Security
Free Email Migration
Open-Xchange Advantage
Up to 25 GB Mail Storage
5 GB Cloud Drive
NetApp FAS3240 Storage
Email Delegation
Mailing List, Autoresponder
Calendars, Contacts, Tasks
Appointment Management
Alerts & Reminders
Social Media Integration
99.9% Uptime SLA
Enterprise Benefits
Send/Receive Fax via VoIP
Shared and Public Calendars
File and Folder Sharing
Online Document Processing
Sync Client for Mobile & PC
Our Guarantees
At MechanicWeb, we are committed to providing hosted email that consistently delivers the best performance, uptime, security and support. Our hosted email services are backed by industry's finest customer service team. We guarantee that the infrastructure delivering connectivity to our servers is available at least 99.9% of the time. We do not oversell. Your satisfaction is our top priority.

25 Day Money Back Guarantee
Try us and love us, or get a refund anytime. If you are unsatisfied, request a refund within the first 25 days and we will refund you in full, no questions asked. No hidden fees or gimmicks.

99.9% Uptime SLA
We aim to ensure that your email will be up and running at least 99.9% of the time during any 12 month period. If we fail to do so, we will give you a full month email hosting credit.

Completely Underloaded Servers
We keep the server load below it can handle to ensure performance is always better. The majority of the providers overload their servers by putting too many users. This has never come to our consideration.
Email Hosting & Hosted Email Solutions Since 2008

Unique questions? We have precise answers
Trained experts are on hand 24/7 to solve technical issues and offer the guidance you need